June 15, 2023
12-1pm ET | 6-7pm CET
In this session, our experts will share both the results of our research on what differentiates service performance leaders when it comes to growth as well as a couple of concrete examples how industry leaders innovated with advanced service offerings to capture opportunities amidst changing industry trends. The experts will walk the audience through identifying new sources of value in the aftermarket, monetization models and what is required to make it successful.
The service industry context is increasingly shaped by several rising trends–join to learn how:
Advancements in technology are unlocking and accelerating services growth opportunities in new ways
Increasingly large streams of data from connected devices and digitized repair shops are enabling data driven insights that inform customer/market analytics and pricing
Traditional service offerings are changing–data monetization, "as-a-service," and new models (beyond break/fix) are appearing
Customer experience is mandating a consistent commercial sales approach for B2B and B2C
A differentiated, innovative approach is needed to drive services growth in this evolving landscape, and we'll dive into the ways this can be achieved.
The B2B Services Academy webinar series will continue on the following topics. Please register your interest here.
Building resilience in field operations | Week of July 10, 2023
Commercial excellence and monetizing your install base | Week of September 4, 2023
How AI opens new opportunities in Aftermarket services/Services.ai | Week of October 9, 2023
Services business building | Week of November 13, 2023
Generative AI in B2B Services | December 2023
Speakers
Panelists
Mikhail Savin
Partner
McKinsey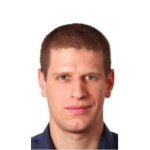 Uri Pelli
Partner
McKinsey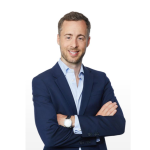 Markus Forsgren
Partner
McKinsey